A journey on emptying your mind and making your inner space match your outer beauty.

A journey to restore a healthy, beautiful and strong scalp & hair from the inside out.
Your scalp will be monitored by our microscope , then cleansed with our signature soda gel, promoting blood circulation & removing excess skin cells and oil for healthy hair growth.  At the shampoo lounge, your head will be gently steamed with Japanese state of art microscopic fine mist. It will help in opening pores for your scalp to be deeply cleansed.  Then you will enjoy a gentle flow of sparkling warm water through your hair, followed by a heavenly scalp massage and soothing combing with pure botanical  shampoo & conditioner, selected to suit your current scalp & hair conditions. While your hair is nurtured, indulge yourself in shiatsu on your head, the whole time being embraced by a luxurious natural aroma. The journey is completed with a head massage with specially blended scalp nourishing toner as well as a shoulder & neck massage. An exfoliated scalp promotes youthful looking hair with great volume.
Premium 70min  $135
Luxury 90min  $180 (head spa + hand massage + intense botanical hair treatment)
All conclude with a blow dry (natural finish). Duration may extend for long hair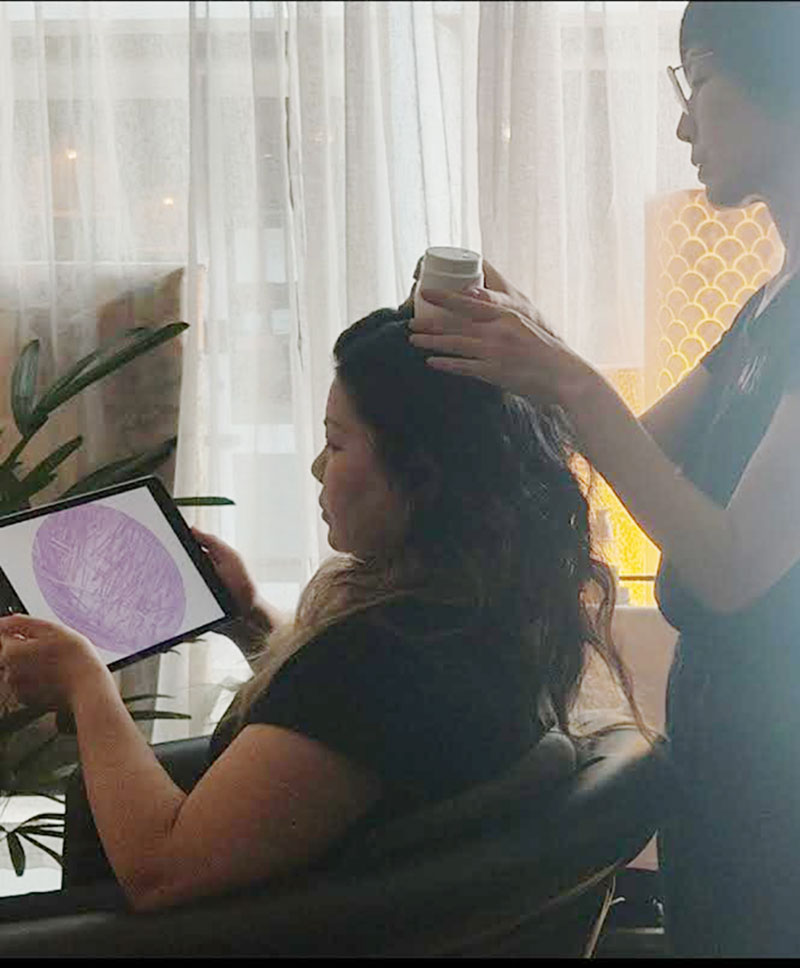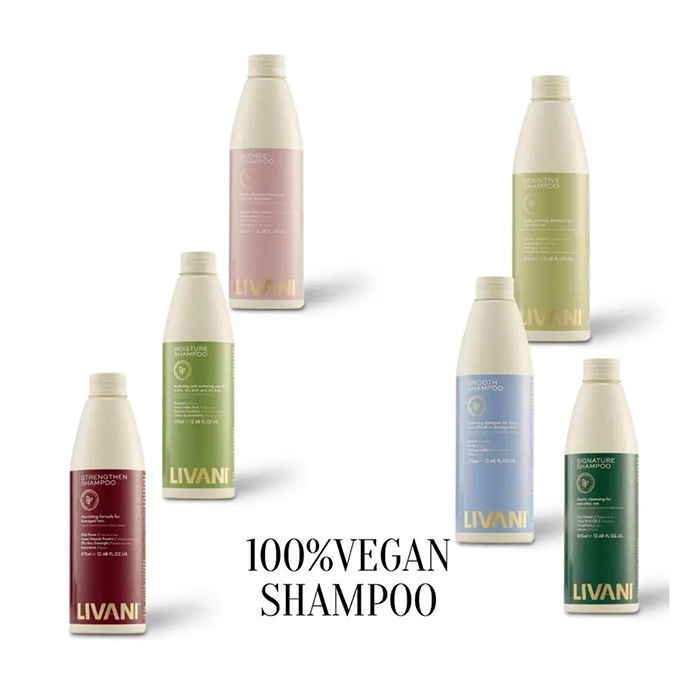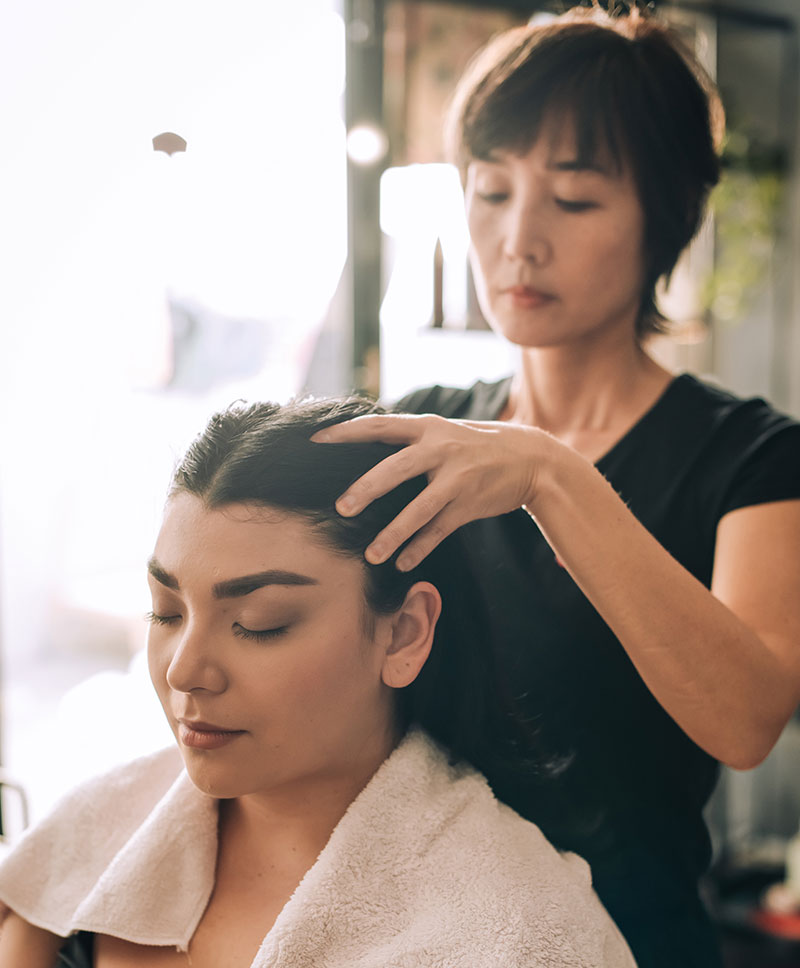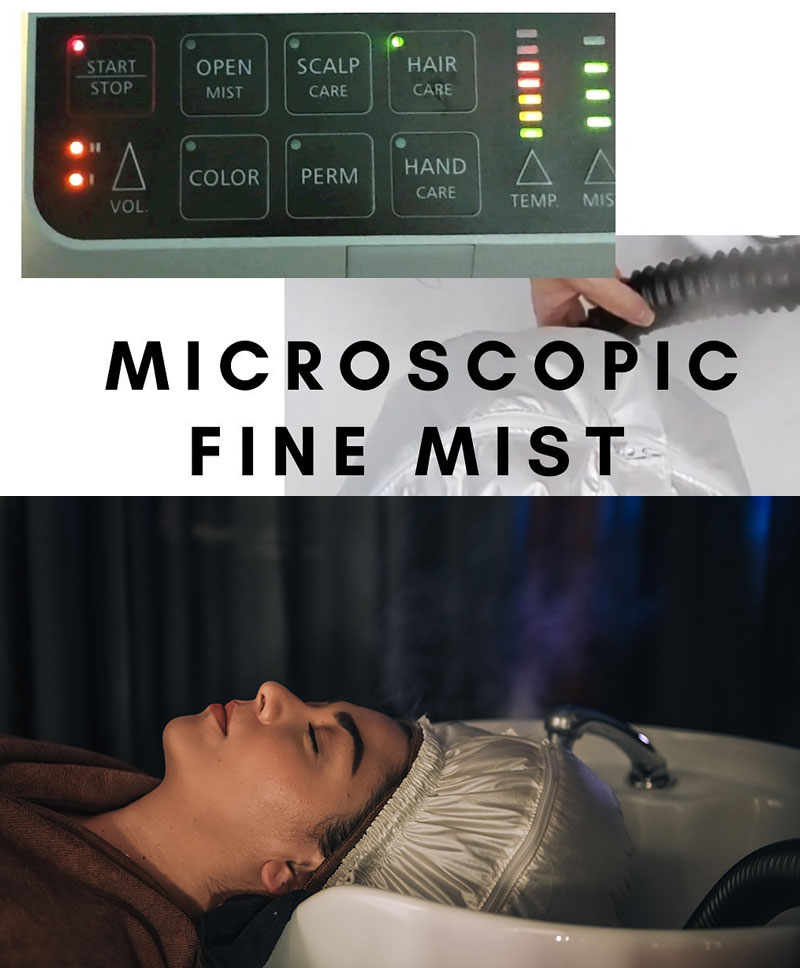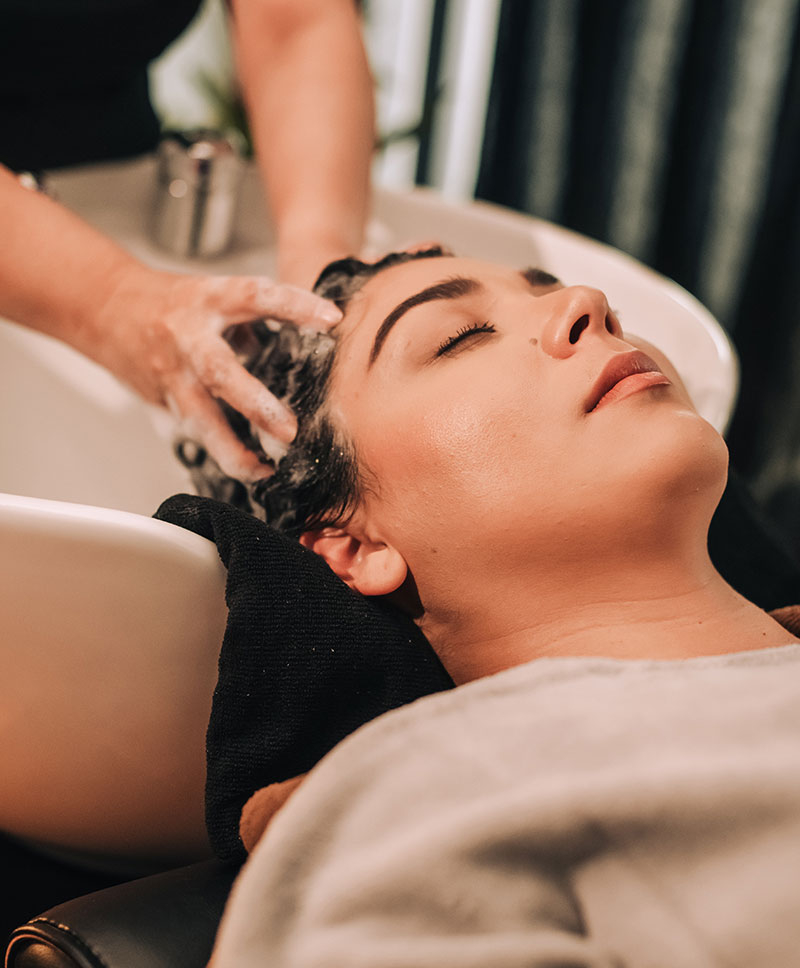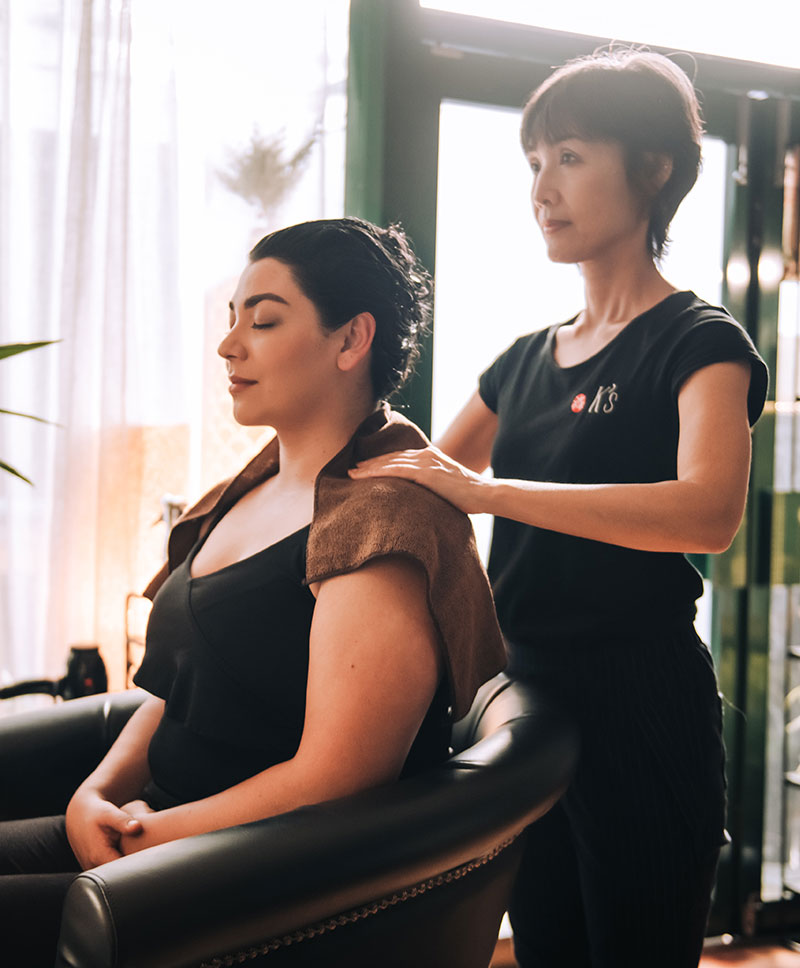 More massage-focused to reset your brain +
relieve your eyes/neck from tensions often caused by our world full of computer & phone screens.
Enjoy a head massage with cool soda gel which deeply cleanses / exfoliates your scalp, followed by a shampoo and conditioning treatment with locally grown & produced Moringa (also called "miracle tree" for its health benefits) organic hair products which have a refreshing lemongrass aroma. While leaving in the conditioner, we work on pressure points and muscles around your neck + eyes to relieve tension with our specially handmade gua-sha made in Japan. Your head will feel lighter after this!
Mini Retreat 40min $80
Premium 70min  $135
Couple 70min  $244
All conclude with a blow dry (natural finish). Duration may extend for long hair.
Gentlemen's and couple bookings are available on Mondays & Thursdays.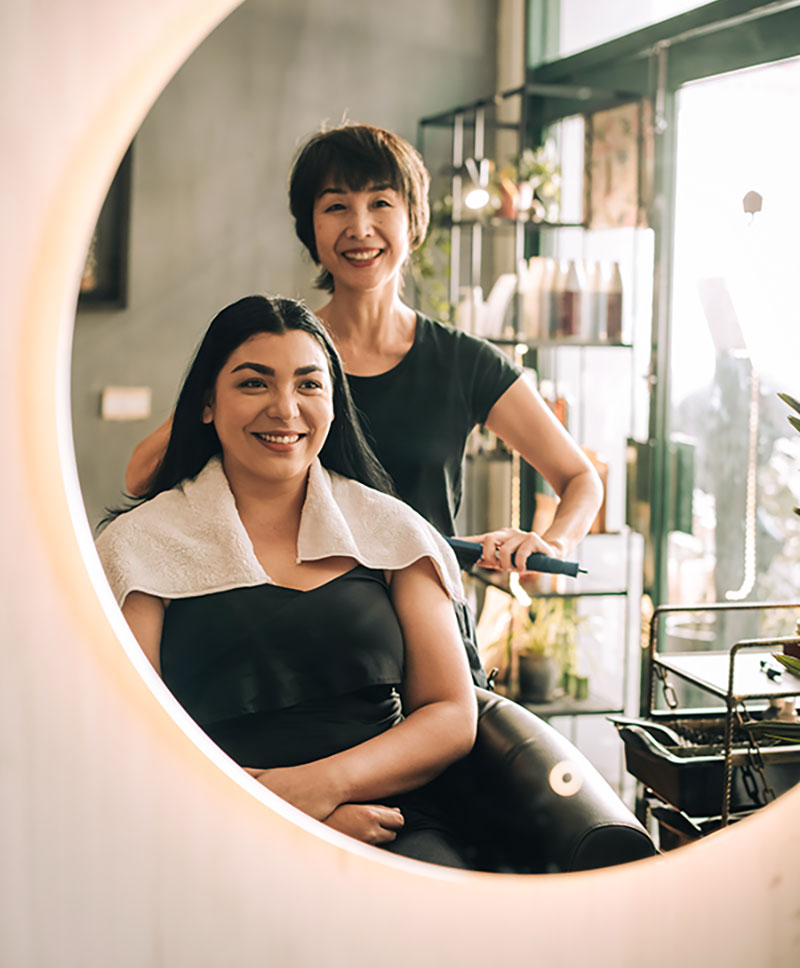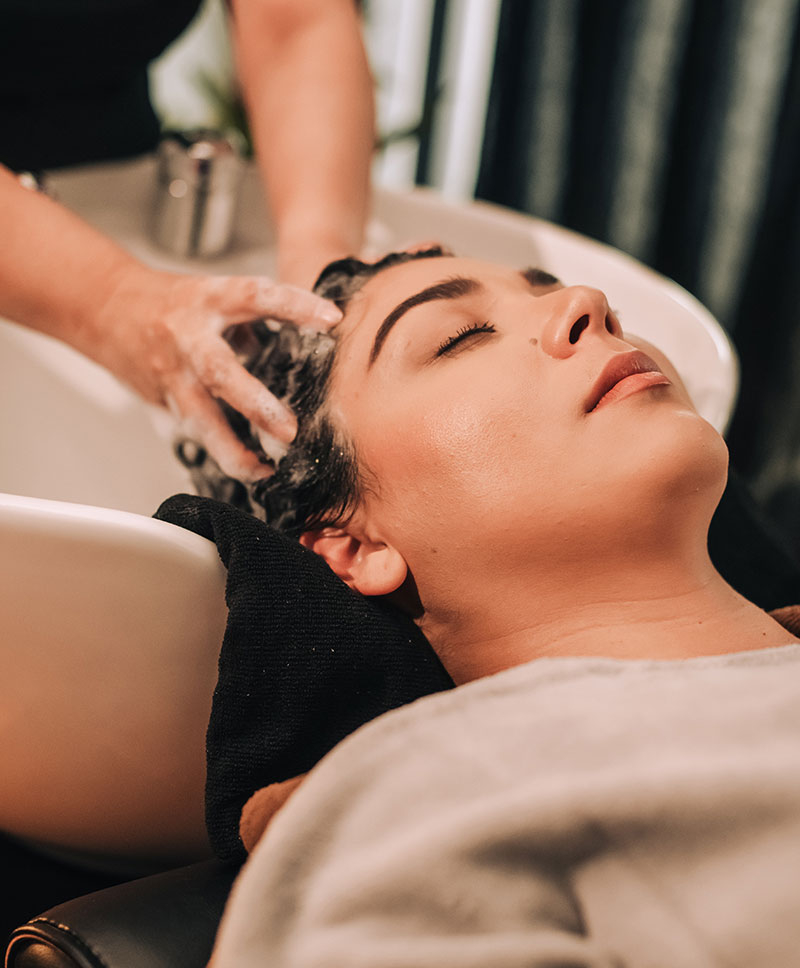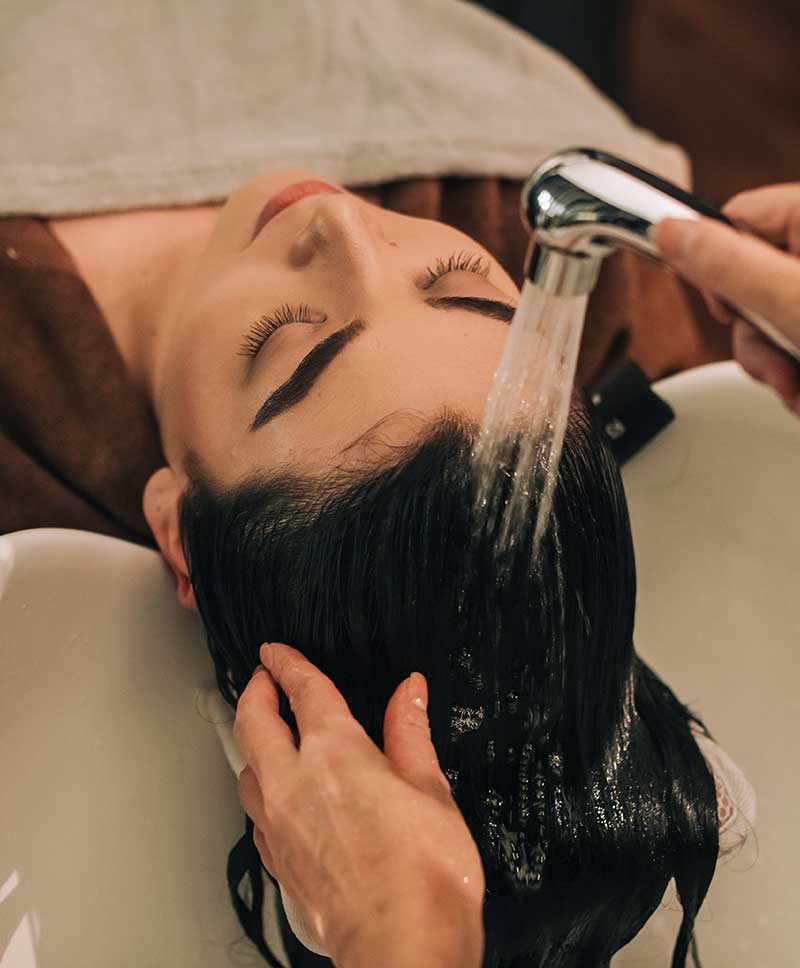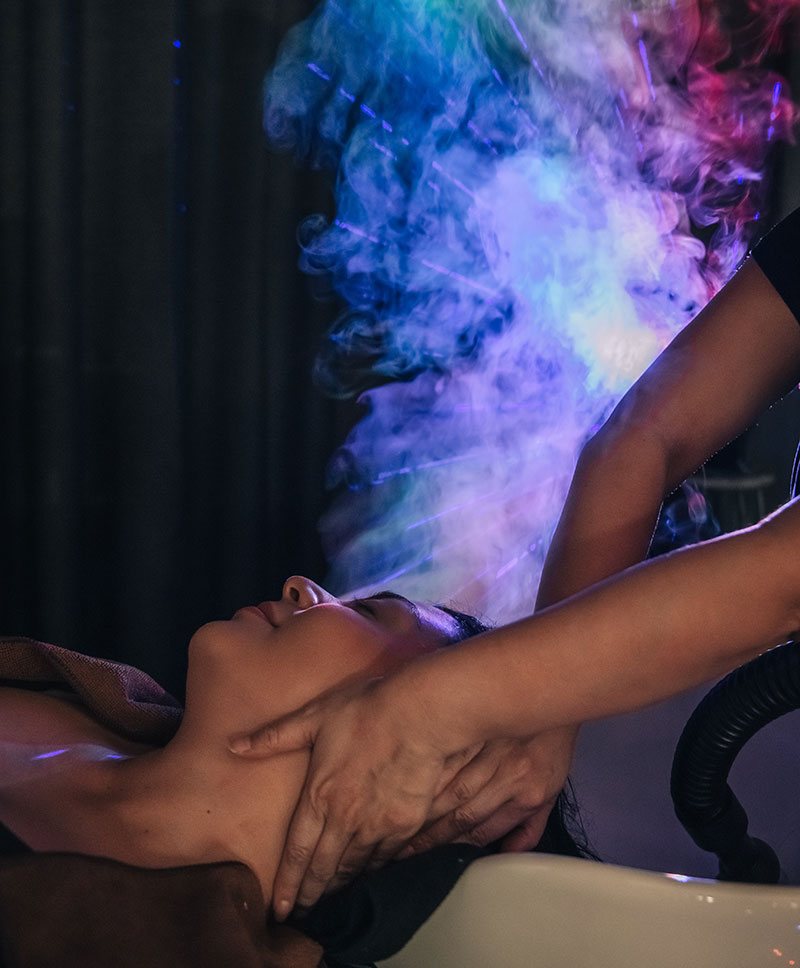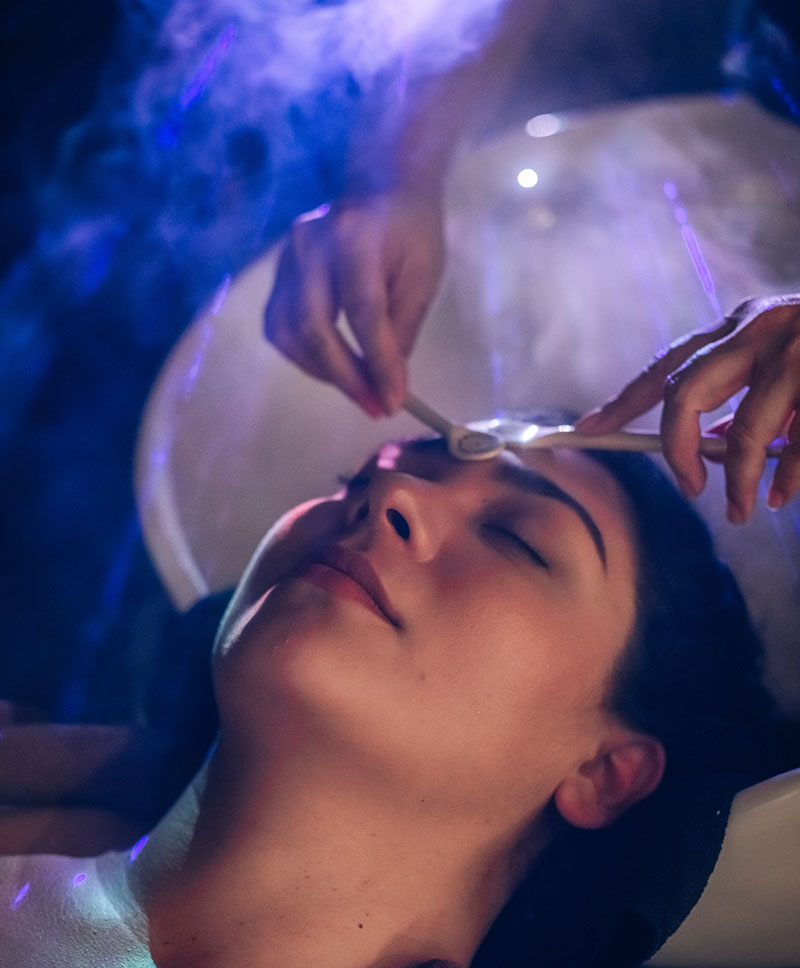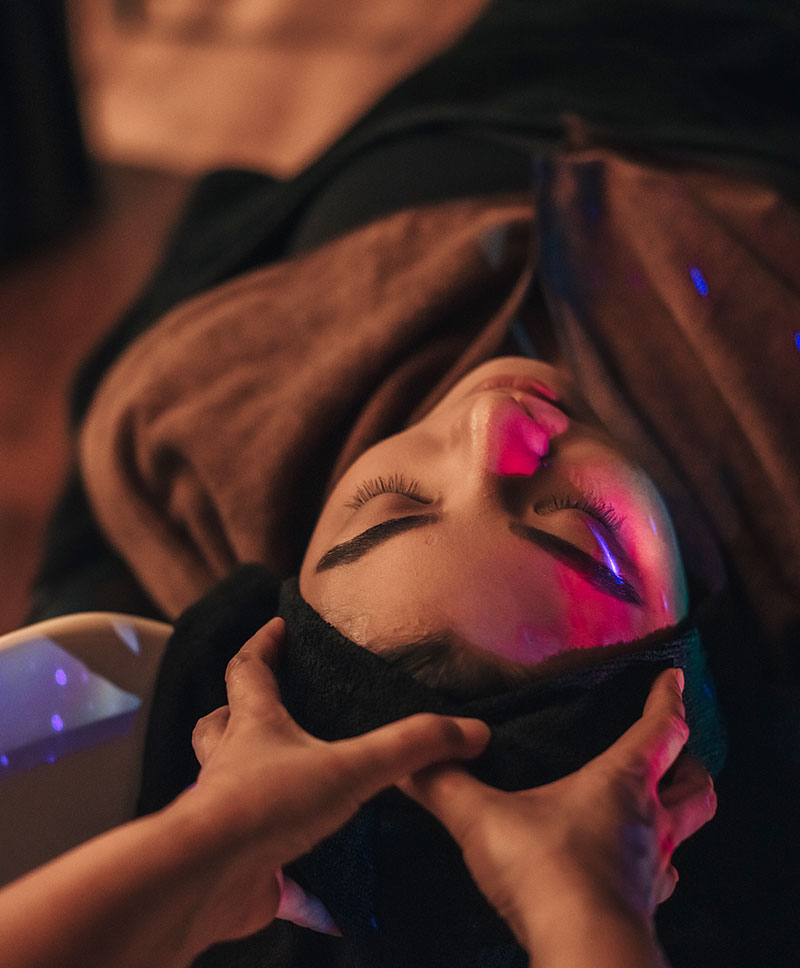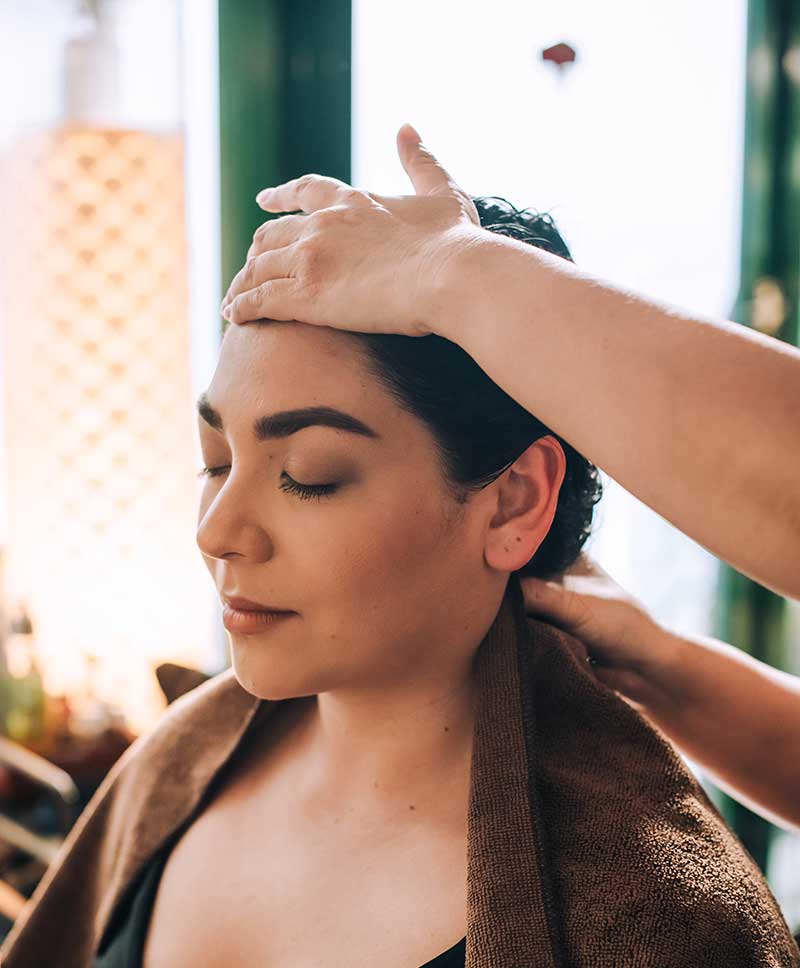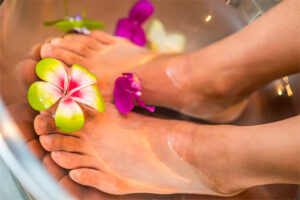 Detoxifying from scalp to toe ! Enjoy relaxing and detoxing pink clay foot bath while you are getting scalp massage prior to the hair wash.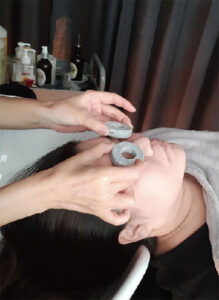 Place hot & cold stones alternately (Sauna like effect) on tired eyes caused by PC/phone screens. Our Soapstones are imported from Finland, where they were naturally formed 2.8 billion years ago.
Brilliant heat retention
(2.5 times more of other stones used for hot stones massage) help deep relaxation as well as boosting
immune system,
blood & lymph flow.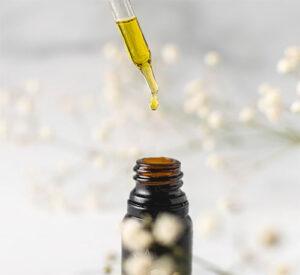 Instead of our regular Ylang Ylang infused coconut oil, you can select the essential oil for the neck massage. After you select it, we show you what that oil is effective for. (Amazingly most cases they are the one that you need !) The scent work directly to your brain and helps deeper  relaxation.

Customised Treatment for the ultimate Me-Time.
Let us pamper you or your dearest person for a special day.
We ask to fill in the simple consultation form upon arrival and have a little chat to select the best suited treatments and products, on top of our signature head spa treatment ( scalp cleansing, shampoo massage, hair conditioning and blissful head + neck massage). 
This menu is ideal for a gift or when you are unsure what menu or add-ons or products will help improving your current conditions (ie. neck / shoulder tension, dandruff, dry scalp, damaged hair etc). At the fixed price, we will conduct the recommended treatments for you.
Premium 90min  $190
Luxury 120min  $250 
All conclude with a blow dry (natural finish). Duration may extend for long hair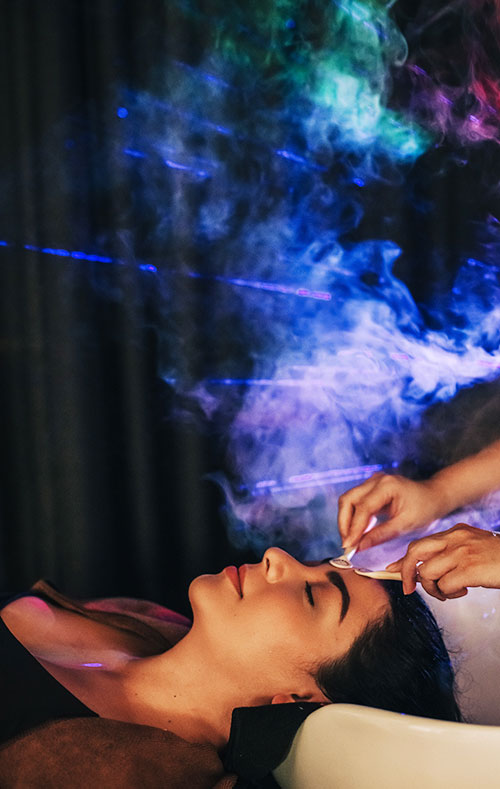 Henna - Nature Blessed Scalp & Hair Treatment that dyes Grey Hair
The more you apply henna on your head, the healthier your scalp & hair become.
Is your scalp irritated from chemical hair colouring ?
Enjoy the blessing of henna, unlike chemical hair dye, the more you apply, the healthier your scalp & hair become.
Your grey hair will be dyed to an orange-ish colour, and the rest of the hair becomes shinier. Frizzy hair will become manageable, dry hair will be moisturised, and flat hair will regain body.
We start with an anti-oxidant enhanced botanical oil head massage, then your whole head will be coated by henna which nourishes your scalp & hair deeply. Prior to rinsing off the henna, lay down on the bed attached to the shampoo basin for another head massage focused on energy flow.  After rinsing off the henna, we condition your hair with our natural conditioner. The treatment concludes with blow dry.
This is an organic yet modern, lux way to maintain your holistic wellness and reflect it to your radiant outer beauty.
Henna Treatment (90-120min)
Full head   Short Hair $166 / Medium  $184 / Long  $202
Regrowth  $143
Henna + Indigo Double Treatment (additional 60min)
Recommend if you desire darker Finish.
Full head   Short Hair $250 / Medium  $270 / Long  $290
Regrowth  $230
Hair Length Guide
Short = up to chin / Medium = chin to armpit / Long = below armpit / Regrowth = up to 5cm from hair roots
Colour Options
Henna (subtle orange)
Mocha Brown
Soft Black
It dyes only grey/light hair. Brown and Black are light dyeing. If you wish darker finish, henna+indigo double treatment is recommended. 
We have carefully sourced high quality, organic henna, however, it is a pure plant powder, and some people show allergic reactions. If you are concerned, we recommend a patch test 48 hours prior to applying to your hair. Please read here before making a 1st booking.
Let us
Cleanse
Purify
Nourish
Your Scalp & Soul