Cherish your scalp & soul regularly.
Join K's membership and enjoy extra treatment.
To express our appreciation to our loyal clients, we have started a membership program in October 2022.
No joining fee. Pay each time like usual. Simply make a next appointment, which is easily changeable via online. We keep your record and will inform you when you are eligible for the extra treatment. You don't have to carry the VIP card or anything. Let us take care of everything.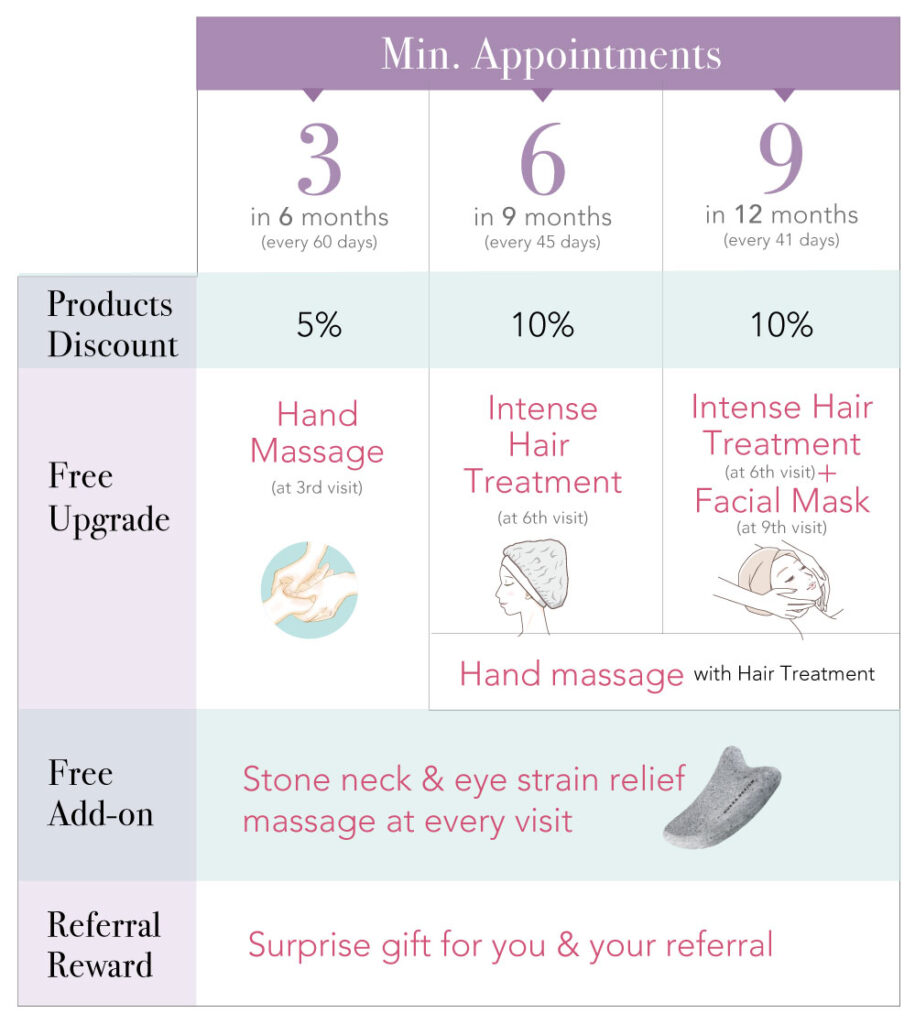 You can select different menus each time except "Mini Retreat (40min)".
If you book our 'Luxury (90min)" menu each time, instead of free upgrade, your treatment will be extended by 15min.
Membership ceases after the selected period, or automatically extends until 12 months is up from the day you joined.
Above conditions may change without notice.
After your appointment
Just mention that you may come back for another treatment. We will go through the incentive you are receiving at further visits. If it sounds good for you, please make a next appointment. Then, you become a member. As simple as that ! 
If you would like to join straight away
Please mention "become a member" in the note section of the online booking page or tell us on the phone when you make a booking. You will receive free stone massage from that appointment !
Cherish Your Scalp & Soul Regularly.
Enjoy Extra Treatment.