Nature Blessed Hair Dye & Treatment
Henna (Lawsonia inermis) is a plant which has been used since antiquity in ancient Egypt to dye skin, hair and fingernails, as well as fabrics including silk, wool, and leather. For the Indian Ayurveda (their traditional holistic healing system), Henna has been treated as one of the main herbs.
Henna is a gentle, effective hair & scalp treatment free of chemicals, that colours grey hair, and is widely used around the world.  K's has implemented henna application into our head spa, as we believe in its immense benefits for both You and Earth.
*K's has "Clear Henna" for clients who don't want to change their hair colour. It is a pure herbal blended henna that acts as an excellent scalp & hair treatment.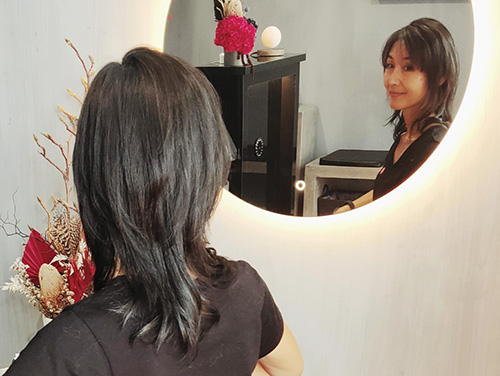 Lawsone (a tannin dye molecule) from henna enters the hair shaft via gaps in the cuticle and strengthens the cuticle by binding with keratin protein (which forms 65%-95% of hair shaft). Rather than stripping the hair of its natural colour and replacing it with the new colour as chemical dyes do, henna's gentle process  maintains the natural structure of the hair shaft, so the hair retains its moisture and flexibility.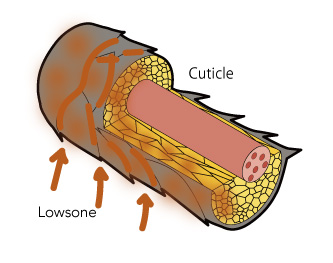 Henna paste coats the hair shaft, then Lawsone gradually migrates into the cortex through gaps in cuticle. Then binds with keratin protein.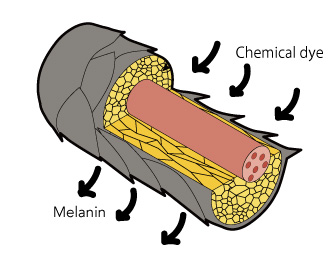 Chemical dyes lift each cuticle and  penetrate, stripping natural hair colour off the melanin. Then it deposits new colour into cuticle.
Colour variations K's offers
Below are samples dyed on grey hair. (finished colour is unique to each individual as it reacts to your natural tone.)
Darker part of hair won't undergo significant colour or tone changes. 
The colour darkens in a couple of days post application.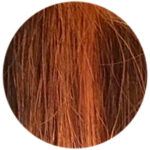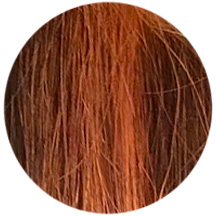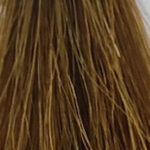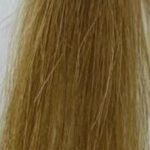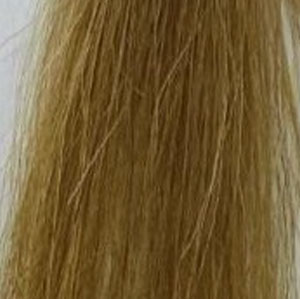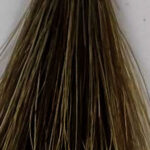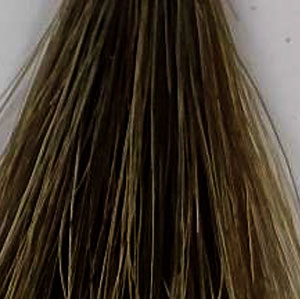 The more you apply henna on your head, the healthier your scalp & hair become, while chemical-based hair dyes can irritate your scalp or cause hair loss.
Pure Henna gives an orange tone to your grey hair. K's offers pure herb blended henna to achieve clear, brown to soft black hair colour as well.
Have you thought about the chemicals contained in the chemical hair dye making their way to our ocean through the drain ? In Japan, around 18,000 tones of those are drained from hair salons per year. Henna is one of the solutions for both you and the earth' well being.
A few things to consider.
Unlike chemical hair dye, Henna's colour is unique to each individual as it reacts to your natural tone.
Henna acts like a tinted manicure, so its colour shows on grey or bleached hair well, however, darker parts won't undergo significant colour changes. It just give your hair shine and body.
Henna coats your hair, therefore, switching to chemical colouring or perming after applying several henna application may require some time and skills.
Henna is all-natural, so some people have an allergic reaction to it. If you are concerned, we recommend to do a patch test 48 hours prior to application.
The application process is a bit longer compared to box hair dye. In our salon, the leave-in time is around 45 min.
Not all the same. K's carefully sourced the "highest quality henna" for you to make the most of its benefits.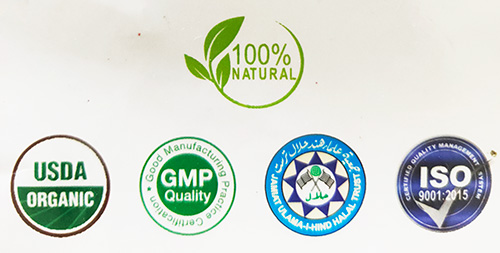 In most cases, non-desired results come from poor quality henna. (Unfortunately, the packages say 'organic' or 'chemical-free' but not all really are). Good quality henna powder is genuinely made from "leaves" while some henna products contain other parts of the plants or soil and even chemicals.
The company we import the henna and other herbal products to use with henna from, primarily focus on quality.
They purchase the best quality raw material instead of powder, as they can control and oversee the quality that way, at the best time as per yearly consumption, and filter any extraneous sand during the cleaning process, then store it in their warehouse in proper condition.
They even conduct the lawsone (the property to stain hair) content testing of natural henna once a year to maintain the same quality, & other parameter percentages (like purity, lawsone, moisture etc.) in their in-house laboratory throughout the year.
Finally, their henna is vacuum sealed and packed in an alloy-lined bag (sheltering it from sunlight) to maintain freshness as much as possible.
Would like to try Henna for your beautiful, healthy hair & scalp ?